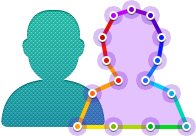 SEO Outsourcing and Affiliate program
Put all the SEO actions of your client on our shoulders.
Believe us - we can handle this.
Or start earning wth our affiliate program.
It's not only our free SEO trial that makes us outstanding. We are a SEO company that delivers results. No matter how far any site is from the first page of search results we can bring it there. And this will be visible for all your clients from the beginning.

Our performance-based SEO model is risk free for any client. It makes it easy for anyone to promote uForward.net SEO services and make money with us!

No matter if you are a SEO specialist, freelancer, designer or a blogger we can offer the right proposal for you. We take seriously every potential partner. We do our best in order to fulfill your requirements and to advise you on how we can bother benefit from our partnership.
Register for the uForward.net SEO & Partner Program
Why is uForward.net attractive for affiliates?
For SEO specialists and agencies
We deliver a free SEO trial package. This trial package has a value of over $500. This is what other vendors would charge for this service.
Our white-label promotion techniques, constant updates, reports, results tracking and analysis of competitors SEO actions make us attractive for any SEO agency to outsource some or the completion of the SEO process.
Read more about our services here.
For web designers, freelancers, developers, IT companies of any size.
You have clients that are potential SEO customers. Almost any order in your business means that your client may be interested in search engine optimization and internet promotion. Why not refer them to us and earn money from their orders? Our free SEO trial offer is something that they will be willing to try. And you'll be surprised how you can benefit just for letting us know about any customer that you had or is interested in your services.
We offer a wide range of promotional materials from attractive banners to free SEO services that you may rebrand with your company name. Believe us, we will not rest until your clients get real results with our help.
For any blogger, forums or social community members... Virtually for everyone
It's so easy to share something unusual and outstanding. We are sure that you as well as lots of other people are ready to post and discuss something fresh. And our innovative approach to SEO with our free SEO trial is something you can share. You tell the world about us - people will appreciate this. And we'll share the profits with you. We are not afraid to spend time promoting any site for free because we are sure that once shown our effectiveness, we can get a devoted customer that will get involved with additional online projects. These future projects will also be considered "yours".
We are not affraid to spend some time promoting any site for free cause we are sure that once proved to be effective we can get a devoted customer that will start more and more online projects if he is succesfull. These all future projects will also be considered "yours".

uForward.net is a performance-based SEO company. This means that clients pay only after they see the results. What other way can an SEO agency earn more trust?
Choose our free SEO trial to select your final vendor for site promotions and internet marketing services.